CUTTING EDGE TREATMENT
Integrated and Personalised care.
The diagnosis and treatment of many conditions is frequently challenging. Many patients also suffer from a chronic medical condition which may complicate or influence their treatment options. Some patients might require surgery, whilst others may not. There are frequently several different treatment options or combinations of treatment options that may be considered to treat the same condition. Precision Integrated Medical Specialists provides structured expertise to help simplify and overcome many of these challenges.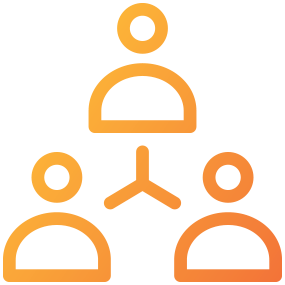 Technical Expertise and Exemplary Clinical Decision Making.
The highly qualified surgeons and physicians at PIMS specialise in specific clinical areas, and work with each other to bring their patients a personalised, integrated and precise treatment plan.
As trusted experts, specialists are often called upon to perform emergency treatment to patients, and are involved in the education and training of their junior colleagues.
Most importantly, they pride themselves on having skills and experience which are matched or exceeded by their bedside manner- compassion, empathy and listening skills.

WHY PIMS?
When you're dealing with a serious medical condition, it can be anxiety-provoking and challenging to know whom to turn to for quality clinical care and support. If your condition requires surgery or other invasive procedures, or if you want to see a specialist or team of specialists who can take steps to help you to avoid surgery (if possible), the team of surgeons and physicians at PIMS are honoured to be able to help you.
Specialists provide all patients with an expedited clinical review of their referral and/or health history to ensure their condition is assessed in a timely manner and by our most appropriate specialists. We also offer a private Rapid Access Endoscopy service for certain patients to further reduce their wait time for a procedure.
Referrals are reviewed within 6-12 hours and triaged for urgency. Patients will be contacted directly for an appointment.

EXPERTISE
The PIMS team of specialists offer a broad range of treatments.
The PIMS team are happy to chat about your concerns and symptoms, and will advise the steps involved in working towards a tailored strategy for you. If you are unsure of your ailment, and can't see it listed below, please give us a call to discuss what we can do for you.
In addition to general surgery:

Bariatric (weight loss) surgery
Our specialists formulate a tailored for your weight reduction surgery, including band adjustment, removal or replacement and sleeve-gastrectomyrelated hiatus hernia repairs.

Colorectal surgery
Our team are able to assist our patients in all disorders related to the rectum, anus and colon. Speak to us about your issues and potential ways to address them.

Breast cancer and reconstructive surgery
We offer varied procedures depending on your condition and specific needs, including reconstruction to give breasts a normal and healthy shape, appearance and feel.
Gallbladder and Hernia surgery
Surgery has evolved considerably over the past decade, and our specialists can talk your through the options available to you.

Endoscopy (gastroscopy and colonoscopy)
These investigative procedures allow our specialists to gain an insight into the health of your digestive system without performing serious surgery.

Gastroenterology
Our specialists are here to help you with any condition affecting the gut (gastrointestinal system).